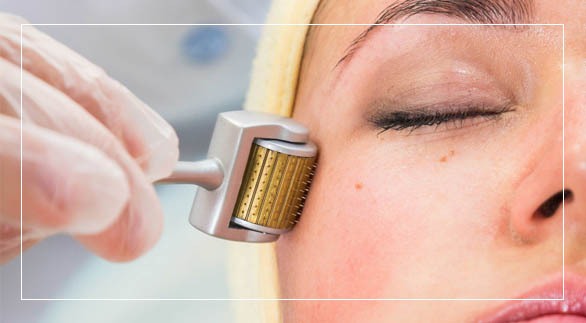 Dermaroller has recently attained popularity as a simple means of treating scars, particularly acne scars. It can be used safely in a dermatologist's clinic by any dermatologist with minimum training. This article describes salient features of this modality. The most effective way to eliminate skin problems is to stimulate the production of fresh skin cells. You need a more substantial procedure that will get into the deeper layers of your skin and allow your skin to tap into its healing mechanisms to regenerate new, fresh cells. One of the non-surgical options on the market today is the derma roller procedure, also known as skin needling.
You can use the dermaroller treatment to combat a variety of skin problems, but it is most efficient for increasing collagen production and eliminating scarring caused by severe acne.
There are some collagen-stimulating treatments that are virtually painless, but this is not one of them. It is important to trust only a well-trained medical professional such as Dr. Manisha Bindal who has received the appropriate training to complete this procedure. So rejuvenate your skin with the dermaroller therapy at Bindals Clinic, where under the treatment of Dr. Manisha Bindal you can get rid of your various skin problems.